Welcome to the New-Look UGRacing!
As the new Team Principal, I'm excited about meeting the challenges ahead and working with our partners. We will be embracing a number of new technologies for
the first time and I'm confident UGRacing will continue to build on its strengths, aiming for our strongest year yet.
In this webpage, you'll find a timeline outlining the team's two-year plan; we're continuing our proud tradition of pushing boundaries and setting ambitious targets. More details can be found overleaf, but in summary, the team will be competing in three separate categories at Formula Student UK (FSUK) 2021. Our engineers are eager to resume the manufacture of UGR20 when it is safe to do so, and we intend to take full advantage of early 2021 by employing a comprehensive testing plan. This will enable us to arrive at Silverstone with our strongest Combustion Vehicle (CV) entry to date. Development of our first ever Electric Vehicle (EV) is well underway, with plans to enter in the EV Concept category in 2021, followed by an on-track entry in 2022. Furthermore, we'll be competing in the Driverless Vehicle (DV) category for the first time at FSUK 2021 and remain confident of a solid finish.
In order to give ourselves the best chance of success, we've also outlined the core values we believe to be integral to UGRacing: innovation, professionalism and passion. These are represented by the three sides of our new logo, which we will continue to build our dynamic UGRacing brand around. In tandem with these core values, everything we do will be driven by the aim of our new mission statement:
"To develop the professional and technical skills of University of Glasgow students through the production of winning and innovative race cars."
Operating with this mission statement in mind will help the team retain focus
throughout the challenges that will undoubtedly be encountered while working with combustion, electric and driverless technologies (and of course, doing all this safely during the current pandemic).
And finally, I'd like to say a huge thank you to everyone who has supported the team over the past year. Your generosity and encouragement are what allows our team of eighty students to develop practical skills, enhance our teamworking and grow our leadership, all of which we will take into future careers. We are continually grateful for your support and look forward to sharing our progress; the next two years are shaping up to be a very exciting period for UGRacing.
Fraser Cowie – Team Principal
As part of our rebrand, we felt it was time to ratify what we stand for at UGR.
Innovation is key to our competitive edge. Whether it be saving every gram of weight to create the best performing race car possible, incorporating the latest manufacturing techniques to get more work done quicker or coming up with an enterprising business pitch, pushing the boundaries of every aspect of the team is a substantial part of our DNA.
Professionalism is essential to our work. We aim to hold ourselves to industry standards and approach every task with due diligence, expertise and determination. The professional abilities displayed by our members – such as teamwork, attentiveness, self-motivation, adaptability to new challenges and communication skills – ensures UGRacing consistently performs at the highest level and prepares our members with the skills needed for the start of their careers.
Passion drives all that we do. We're enthusiastic about motorsport, engineering, competition, working together, inclusivity, inspiring others to study STEM subjects and understanding how new technology can make automobiles more environmentally friendly. It is our common interests and our sense of comradery that motivates our team to work tirelessly each year and have fun while doing it.
Despite the global situation, we're planning ahead. Here is what we've got planned…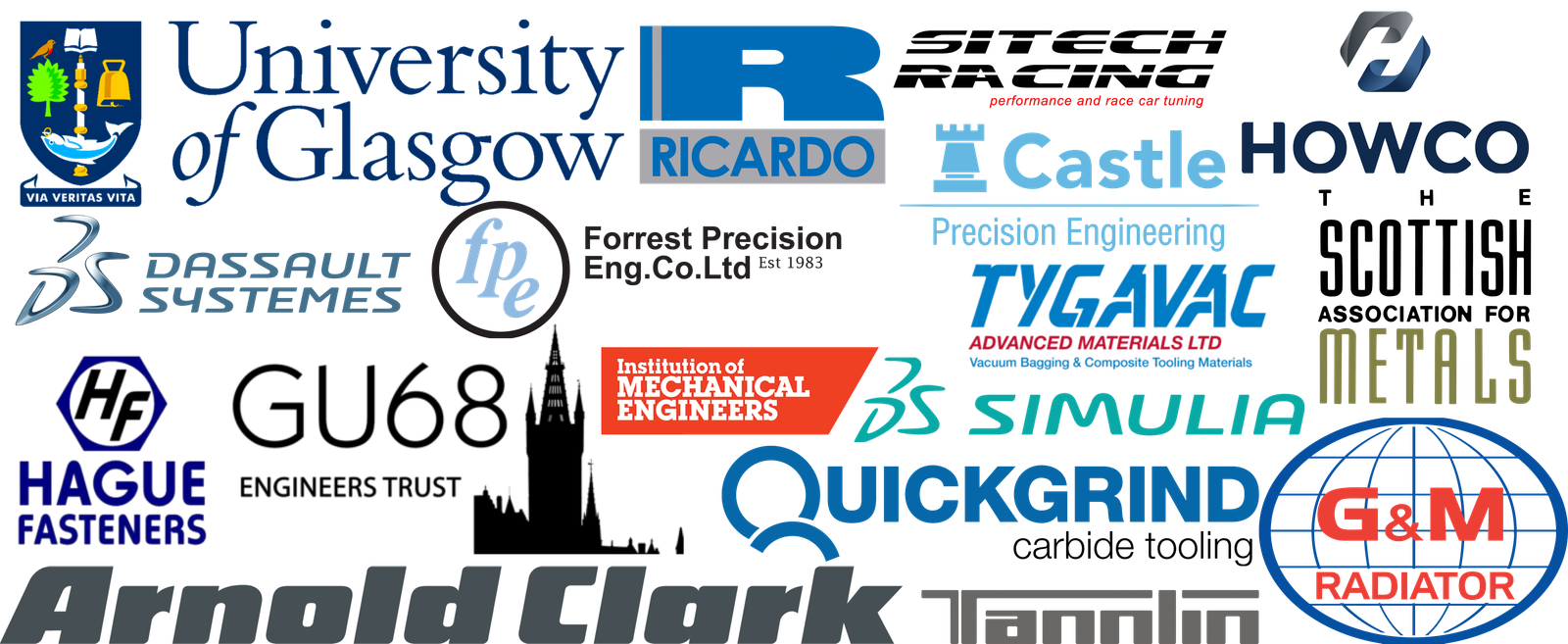 Without our sponsors we wouldn't be able to do what we do, and for that we're forever grateful.
To find out more, check out our Partners page here.