Our Partners
Formula Student cars are expensive, and so everyone at UGRacing is extremely appreciative of all of our financial sponsors, suppliers and contributors. Without this support it would be impossible to do the work we do, achieve the results we have, and provide the educational platform for giving our members the best possible university experience.
Thanks to everyone who supports our team!
University of Glasgow
Founded in 1451, the University of Glasgow is the fourth-oldest university in the English-speaking world and one of Scotland's four ancient universities. Frequently ranked in the world's top 100 universities, the James Watt School of Engineering's research and teaching is at the forefront of discovery, creation and practice that is internationally leading in education, innovation and new capability. The School of Engineering's support is invaluable to the UGRacing team.
Arnold Clark
Arnold Clark Automobiles Limited is one of the largest car dealer groups in Europe. But it all started with just one showroom opened in Glasgow, Scotland, back in 1954. Sir Arnold Clark, the founder and Chief Executive of the company, left his position as a motor mechanics instructor with the RAF and was unable to find a job. He bought a Morris Ten Four for £70 and restored it – selling it for a profit. The rest, as they say, is history…
UGRacing's close ties with Arnold Clark have allowed the team to compete at the highest level of Formula Student since 2013. In particular, the team is grateful to Arnold Clark for providing transport for the car and team members to various events up and down the country.
GU68
GU68 Engineers Trust was established by the 1968 Engineering Graduates of Glasgow University to raise funds for the advancement of education but, in particular, to make awards to students studying Engineering at the University of Glasgow. Each year, the Trust makes a number of Awards to assist with the costs of course projects which are normally expected to demonstrate a contribution to practice or research in one of the branches of engineering.
In particular, the GU68 Engineers Trust has supported UGRacing by funding the development of our Unsprung Mass package in 2019 when we made the weight-saving move to smaller 10" wheels, and more recently in 2020 with their invaluable contribution to carbon fibre material costs as we implemented a full aerodynamic package on our UGR-20 car.
Forest Precision Engineering
We are pleased to once again be supported by Forrest Precision Engineering, based in Springburn near Glasgow. FPE have expertise in reverse engineering special-purpose machinery for the textiles, paper, and leather industries.
FPE have consistently helped UGRacing with numerous high precision, high strength steel components that we currently don't have the capability to machine in-house at our University. The most recent parts machined by FPE were some brilliant CV housings for our drivetrain assembly.
G&M Radiators
Based in the east end of Glasgow and with over 50 years of experience in heat exchangers, G&M design and manufacture Air, Water and Oil Heat Exchangers in Copper Brass, Aluminium and Steel. They also have an in-house core testing facility meaning that you can be sure of the performance of the core you receive.
Capable of meeting any customer's cooling needs, G&M have a diverse global customer base and their adeptness at innovation make them a perfect partner for UGRacing.
Scottish Association of Metals
The Association is the learned society and professional institution for metallurgists and materials technologists in Scotland. It organises a programme of technical meetings and visits to inform and update those working in manufacturing industries, education and training about current developments and practices in materials technology. It is also a recognised Scottish charity.
The generosity of the Scottish Association for Metals has allowed UGRacing to invest in pre-impregnated carbon to construct our bodywork and aerodynamic components. This will make for a lighter and stronger car, while giving team members valuable experience of working with cutting edge materials.
Quickgrind
Quickgrind has been at the forefront of solid carbide cutting tool design and manufacture for over half a century and engineering is in their blood. They have an international reputation for solid carbide and high speed steel cutting tools for the extrusion die, fabrication, die and mould, aerospace, automotive, medical and general engineering industries.
FUCHS
Fuchs are worldwide specialists in high performance lubricants and have joined us this year bringing products, services and knowledge to the team. Based in Germany, they have been manufacturing the best quality lubricants and fluids for over 80 years with their experience spanning across many different industries from food production and agriculture to exploration and aerospace.
Thanks to Fuchs, we can continue to further advance our powertrain development and apply their vast range of products and services in every area of the car to increase performance, reliability and presentation.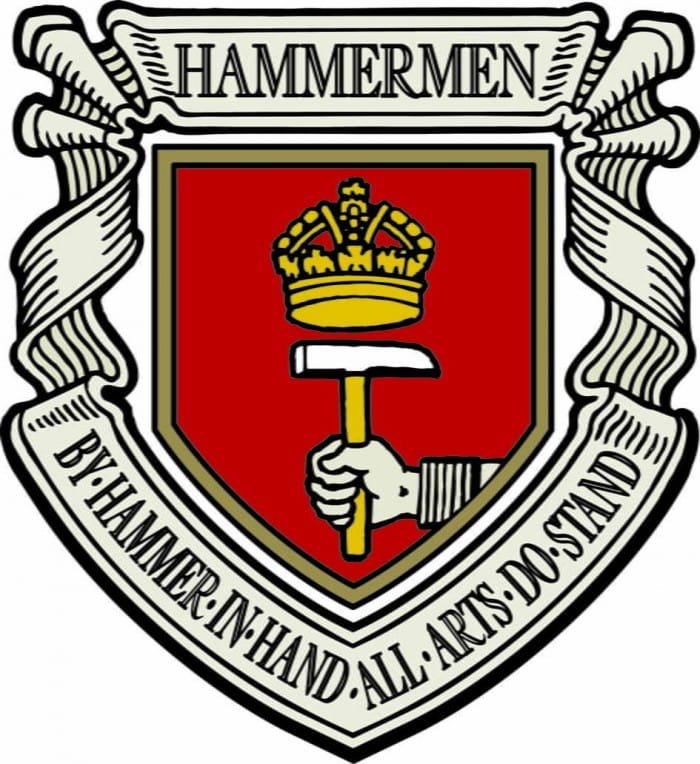 The Incorporation of Hammermen of Glasgow originally comprised craftsmen associated with metalworking – traditionally "men who wielded the hammer", namely blacksmiths, goldsmiths, lorimers, cutlers, armourers, sword-makers, clockmakers, locksmiths, pewterers, tinsmiths etc.
The continued generosity of the Hammerman of Glasgow means UGRacing can remain competitive year after year and keep pushing engineering boundaries.
Tannlin is the industry leading expert in stencil production, system design and manufacture and the innovator behind world leading, state-of-the-art laser cutting systems and electronic assembly tooling solutions.
Starting with the team in 2016 machining a set of Aluminium Uprights, Tannlin have supported UGRacing with multiple high quality machined parts, undertaking some of the most complex projects on our car. As part of our UGR-20 car Tannlin provided some brilliant 'bolt on' upright clevises and steering/toe arms, that have helped us nearly halve our unsprung mass weight in 2020.
Hague Fasteners occupy a specific niche in the Fastener marketplace, manufacturing and supplying the more difficult to obtain fasteners, the items that are not readily available from general fastener stockists.
Joining the team in 2019, Hague Fasteners provided UGRacing with a set of fully custom wheel hub studs as we developed our unsprung mass package for the UGR-19 car. Last year, Hague Fasteners delivered again with a full set of Aluminium Centrelock hub nuts as the team made the move to using magnesium Centrelock wheels. We look forward to more custom fastener projects with Hague Fasteners in the future!

Castle Precision Engineering Services are an innovative company who manufacture critical precision components in small, medium and high volumes to exacting quality standards. Castle define themselves by quality – quality machines, quality tooling, quality information systems and crucially, quality personnel.
UGRacing has been incredibly grateful to have Castle onboard our team as one of our main machining sponsors for the past few years. Castle have recently helped up with the development and machining of our new Aluminium wheel hubs for our OZ Racing Centrelock wheels that we will be running at the FSUK 2021 competition.
Tygavac Ltd. is a division of Airtech Advanced Materials Group, the largest manufacturer of vacuum bagging and composite tooling materials for prepreg/autoclave, resin infusion, and wet lay-up processes up to 799°F (426°C).
Tygavac very kindly supplied UGRacing with all the composite tooling we will require to manufacture our first full aerodynamics package and bodywork.